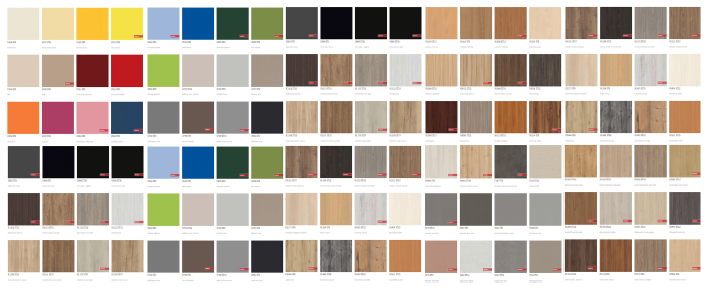 Chipboards & Countertops
For making body or kitchen elements, M-INTERIJER offers you 60 different chipboard designs by established European companies like EGGER and around 30 designs by KAINDL.
We are sure you can find ideal combination of colors and designs that will perfectly fit into your home.
For your kitchen, we recommend mote than 80 working panel designs by EGGER that are 38 mm wide, as well as two decors 60 mm thick. Around 20 countertops decors in offer are 90 cm deep same as two wall panels in the color of countertop.
Kerrock has become the most important material for manufacturing countertops in modern kitchens. It is incomparable to other materials because of its characteristics and appearance.
M-INTERIJER offers you up to 100 designs with variable thicknesses. When made with kerrock, countertop surfaces have no visible endings or limitations in size and shape.